Chelsea's infamous number nine curse is something that has plagued the teams of the past.  However, as of right now, Tammy Abraham is doing his upmost best to fight it with his stellar start to the season. Despite having a transfer ban, Chelsea have been linked to a whole host of players for next summer and one of those is Lyon frontman Moussa Dembele.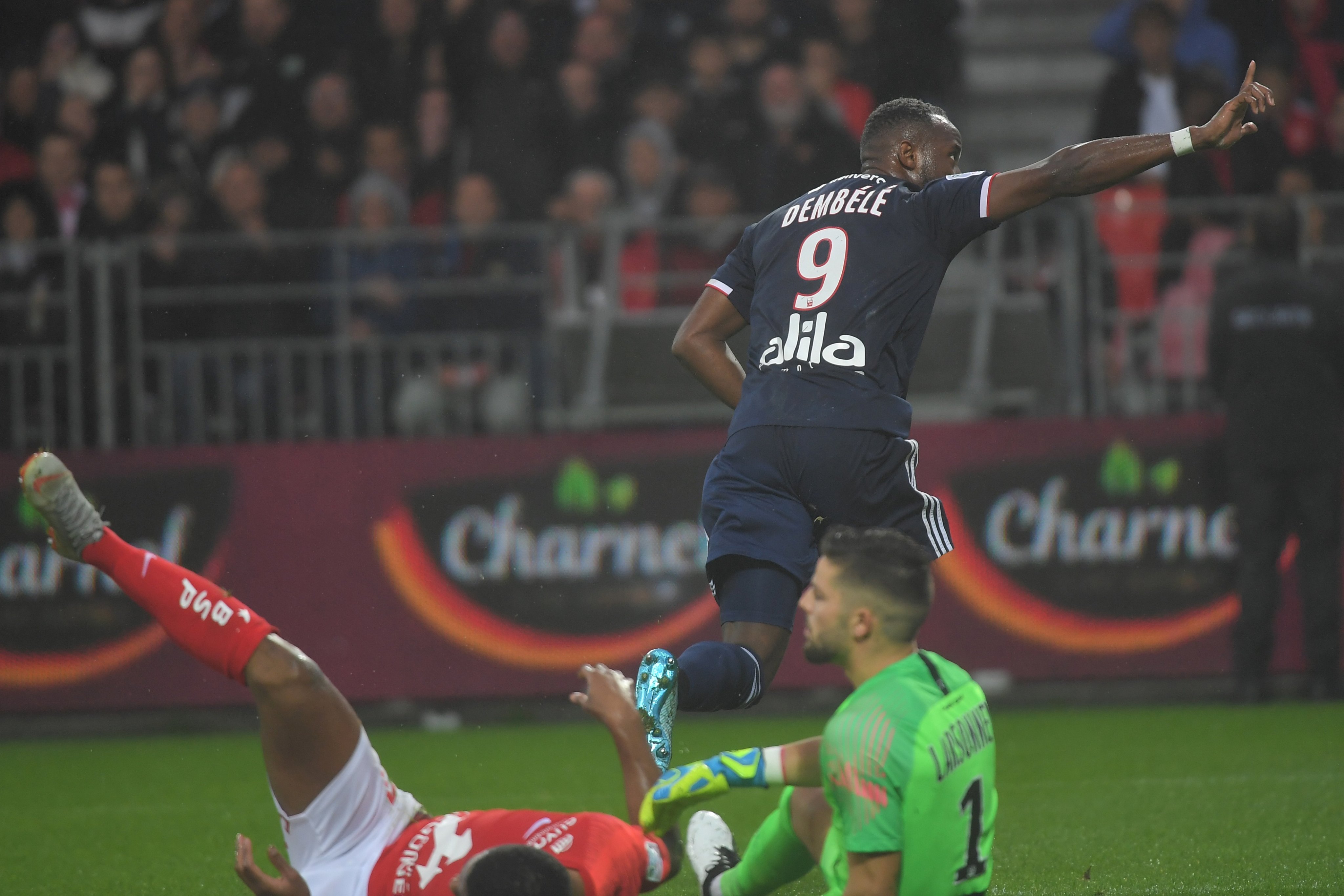 Player Profile:
Moussa Dembele is a 23-year-old French striker who currently plays for Lyon in the France's top league. Most of his youth football was spent playing at Paris Saint Germain before Fulham signed him aged 16. He played 64 times in total for the London side, scoring 19 goals and picked up London's Football League player of the year. Two years later, he was snapped up by Celtic where he had a very successful spell scoring 51 goals in 94 appearances, with the majority of those goals coming in the 2016/17 season where he scored 32 in 49 games.
He managed back to back trebles at Celtic under Brendan Rodgers and established himself as a fan favourite. Injuries played their part as his goals very much slowed down as his head was turned by Lyon, who signed him for just under 20 million pounds in the summer of 2018. Adapting well to life in France, his home country, he scored 15 in the league in his first season and has started this one on fire with six goals in seven games.
How Would He Fit In?:
With three strikers currently in the squad, adding a fourth would be perhaps one too many. However the jury is definitely still not out on Michy Batshuayi and Olivier Giroud is past 30. As the season progresses, there will be times when Abraham is rested or injured and one of the other two will have to deputise in his place. As times goes on, it will be a matter of who can impress when called upon. Both possess ability and offer different types of styles with Giroud more of a traditional target man whilst Batshuayi has shown good finishing ability with both feet as well as strength and pace.
Why Him?
With plenty of strikers on the market why is this one getting the press and attention? He was briefly linked with Chelsea in 2017 when Antonio Conte was in charge but since then there has been the occasional rumour as his stock has risen. Season by season, Dembele has shown his goal scoring prowess scoring goals in Scotland and France consistently.
Experience in different leagues and the Champions League puts him good stead considering he is still only 23. He possesses pace and a good ability to run with the ball in advanced positions, especially in one on one situations leaving defenders for dead. His movement is really solid as well, often looking to run in behind causing problems for defences. He is quite comparable to Abraham in terms of playing style, but he is physically built a bit stronger than Abraham. Either way, a very clinical number nine who has started the season with those six goals in seven games; he could well be on his way to a high goal scoring season.
Chances of Happening?
As mentioned, Chelsea already have three strikers meaning someone would have to make way for him. With Giroud and Batshuayi being in competition to stay in this Chelsea squad. Frank Lampard will look for another outlet up front, perhaps someone with more experience. His value right now has risen steadily since moving to Lyon, if he continues his early season form and produces a 30-goal season in all competitions his price will certainly be up and around 50 million pounds, if not over. Especially considering he signed a five-year contract when he signed for Lyon in 2018.
As of right now, I can't definitively say we should sign him, however as the season progresses we have to consider the form of our strikers compared with his form. As well as the fact, Chelsea need experience and quality up front to help us bridge the gap to the likes of Liverpool and Manchester City. Abraham is still very young and has had a very good start but quality in depth is something Chelsea will be looking for when the club can do business once again.